Are you trying to use Seed4.Me VPN on Windows 7? Unfortunately, the latest Seed4Me VPN app is not compatible with some legacy operating systems. It's won't work on Windows 7, you will get an error message like "The procedure entry point CreateDXGIFactory2 could not be located".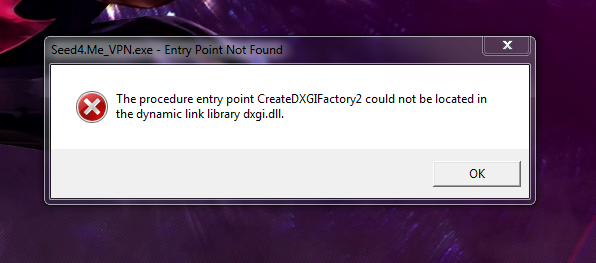 No worry 🙂 We released a special Seed4.Me versions that work on older Windows versions. Please check this page:
https://seed4.me/blog/seed4-me-legacy-operating-systems/
Thank you for using Seed4.Me VPN!