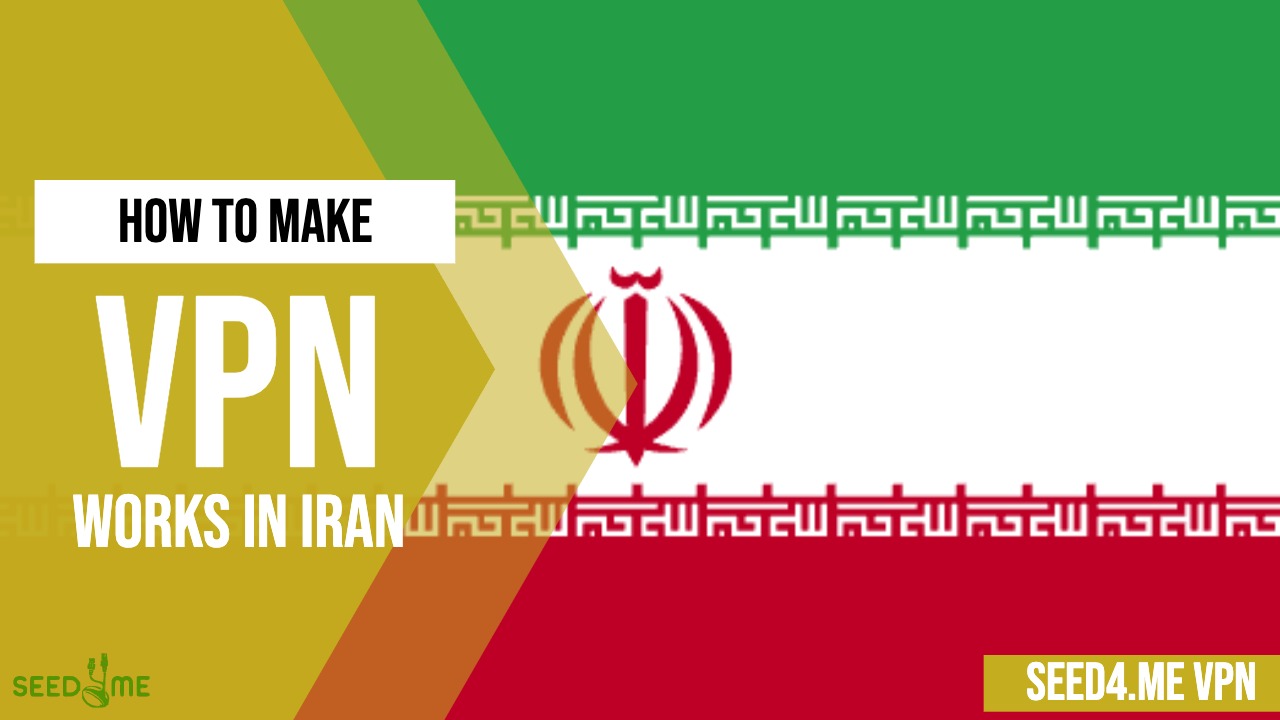 ‫‫با استفاده از Seed4.Me VPN در ایران – به زبان فارسی کمک بگیرید
We all know that Iran is among the most censored countries, and with the rising unrest these days, Iranian citizens are facing widespread internet outages and extreme censorship, which makes them desperately need a VPN service. But, it's not as easy as we think, the government also filters VPN traffic and blocks almost all VPN protocols and servers, which makes it incredibly difficult to find a VPN service that works in Iran.
The good news is that this problem won't bother you anymore! If you live in Iran, we will help you bypass this ban using Seed4.Me VPN app which has proven its strength in bypassing the ban to enable users to access the whole internet safely.
1. Download Seed4.Me VPN apps on your device
First, you have to download Seed4.Me VPN app on your device، whether you use iPhone, iPad, Android, Amazon Kindle, Windows, or Mac, you can download our apps for free by following these links:


Although Seed4.Me VPN app can be used without registering, we suggest creating an account to save the subscription and use it on all other devices like iPhones, iPad, Android Phones, PC, Macs, Smart TVs, routers, and more.
If you don't have an account yet, you can create one for free by following these simple steps:
Open this link on your browser: https://s4m.xyz/users/register
Enter your email (this will be your login) and a password twice.
Click the Register button.
💡 After creating an account, you have to confirm your email address by pressing the Big Green button in the welcome letter. Or, you can send us the confirmation code which you received.
2. How to make VPN work in Iran?
Sorry to say it, but connecting to VPN in Iran has never been easy. And because of the current situation, Iran started to severely restrict the internet, filter VPN traffic, and block our VPN servers. We are aware of the issue and working to fix it as quickly as possible.
For now, and to get connected to VPN in Iran via Seed4.Me VPN App, please follow these steps:
Enable Shadow Mode by pressing and holding connect button for a few seconds (Mobile App), or in General settings (Desktop Client).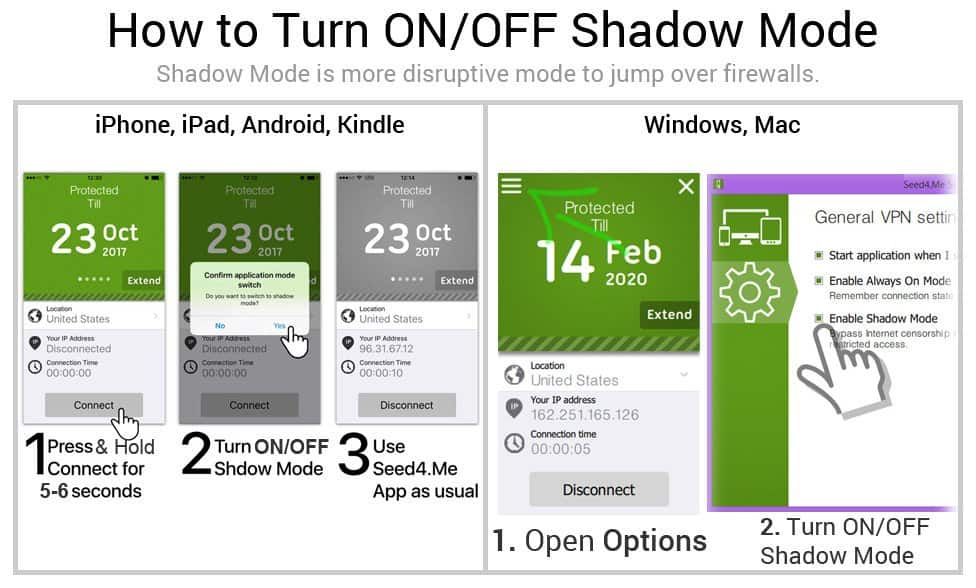 Select one of these countries from the list (It may vary from one user to another, and other countries may work too).
Turkey 🇹🇷
Ukraine 🇺🇦
For-China 🇨🇳
Click/Press the connect button!
3. What if I can't connect to these countries using Shadow Mode?
Sorry for this experience, we are working to find other solutions and we will keep you updated in this page, if you can't connect to the above countries using shadow mode, you can try:
Connecting to other countries from the list (The ban depends on Internet Service Provider you're using).
Use another internet source (3G/4G/WiFi/Ethernet), changing the ISP may help too in some cases.
Use manual L2TP/PPTP configuration (Guide here)
if you can't connect anyway, please contact us with some helpful information:
Your device, operating system, and version.
Your internet Source (3G/4G/WiFi/Ethernet).
Your Internet Service Provider (ISP) name.
Your region in Iran.
✉️ You can contact us directly by email at [email protected], within the app using Support button, or on our website: https://s4m.xyz/pages/support
#free vpn
#How to
#Iran